About us!
Hey, thanks for stopping by my shop. My name is Ryan Kaye, owner of M.A.C.'s Fabrication. As master fabricator and builder, my team and I have been designing, creating and crafting solid "Made in USA" tools, parts and accessories for performance cycles, street rods, Ford Model A's, and YES, even John Deere and Cub Cadet Garden tractors for over 14 years. With our 100% satisfaction guaranteed, rest assured that you will be receiving a Quality Built Product manufactured from USA made steel and assembled by highly skilled Craftsmen and women.
If you have any questions in regard to our products, Please feel free to contact us at 920-493-6778, we'll be happy to answer them all! If you prefer to contact me by email, please send your questions to rkaye677889@sbcglobal.net and we'll answer as soon as we can.
Thank you for your business!
Customer showcase & Blog.
---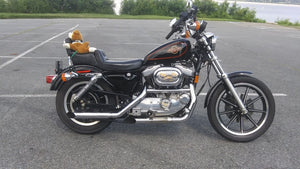 This product is made right. 100% quality. At 5'2" it made my '95 Sportster 1200XL handle so much better & help accommodate my size. Looking at how its constructed, it's...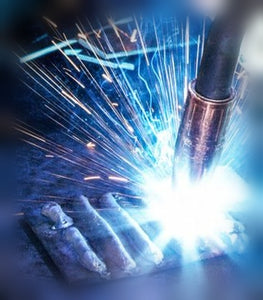 Hello Everyone, I'd like to announce that we have transitioned many of our products from our eBay store to our own direct online store. While I feel eBay has been...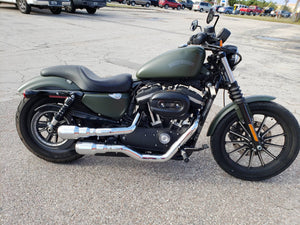 Ryan I'm writing to say to I love it... and here's a pic of my bike. Thanks and keep fabricating.  JD J.D.'s ride a 2014 Harley Davidson Sportster and he...